KROOS RECEIVES PERFECT SCORE FOR PERFORMANCE
Real Madrid midfielder Toni Krooshas been given a perfect score for his performance at the weekend during the comprehensive win over hosts Alaves in the Spanish La Liga. Toni Kroos and midfield partner Luka Modric were in inspired form and they proved to be too much for the Alaves midfield. They dominatedthe game and gave Real Madrid the perfect platform to record a 4-1 win over their hosts.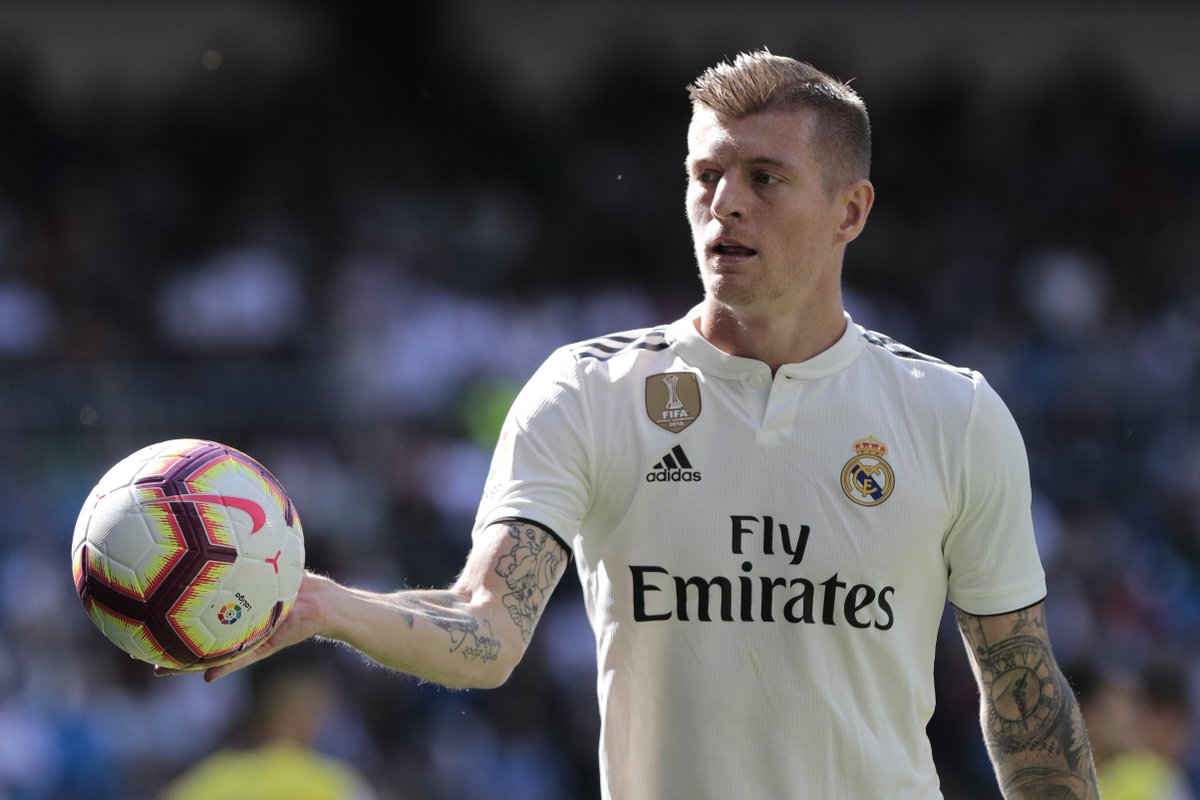 Toni Kroos and Luka Modric pulled the strings in midfield as Real Madrid raced into a three-goal lead at the half-time interval in the absence of manager Zinedine Zidane who missed the game after he returned a positive test for Coronavirus.
Karim Benzema is the leading goalscorer for Real Madrid
and he was amongst the goals in the first half of the Alaves game. Brazilian midfielder Casemiro and Eden Hazard also scored for the champions in that first half. Alaves midfielder Joselu scored around the hour mark to reduce the deficit for the home team before Karim Benzema completed his brace to restore the three-goal lead and seal the points for Real Madrid.
For his performance in the game, Hard Tackle gave Toni Kroos a perfect score of 10. Toni Kroos was the most accurate passer to play 45 minutes or more during the game with a return of 96%. The German international was undoubtedly the best midfielder on the pitch. In addition, Toni Kroos also completed 90 passes, the most on the pitch. The ex-Bayern Munich playmaker created six chances during the game and no one was able to match that tally. His midfield partner Luka Modric was right behind him as per the match ratings from Hard Tackle with the score of 9.5. Luka Modric and Toni Kroos merited the score given by Hard Tackle for the way they dominated the midfield.