MADRID NOT SIGNING GALACTICOS THIS SUMMER
Real Madrid would not be signing a galactico this summer, as per reports. With Corona Virus taking its toll on most clubs in Europe, Real Madrid would be following the path of other top sides. There is most likely going to be a lull in the market as clubs grapple with the aftereffects of having planned revenue for this term lost.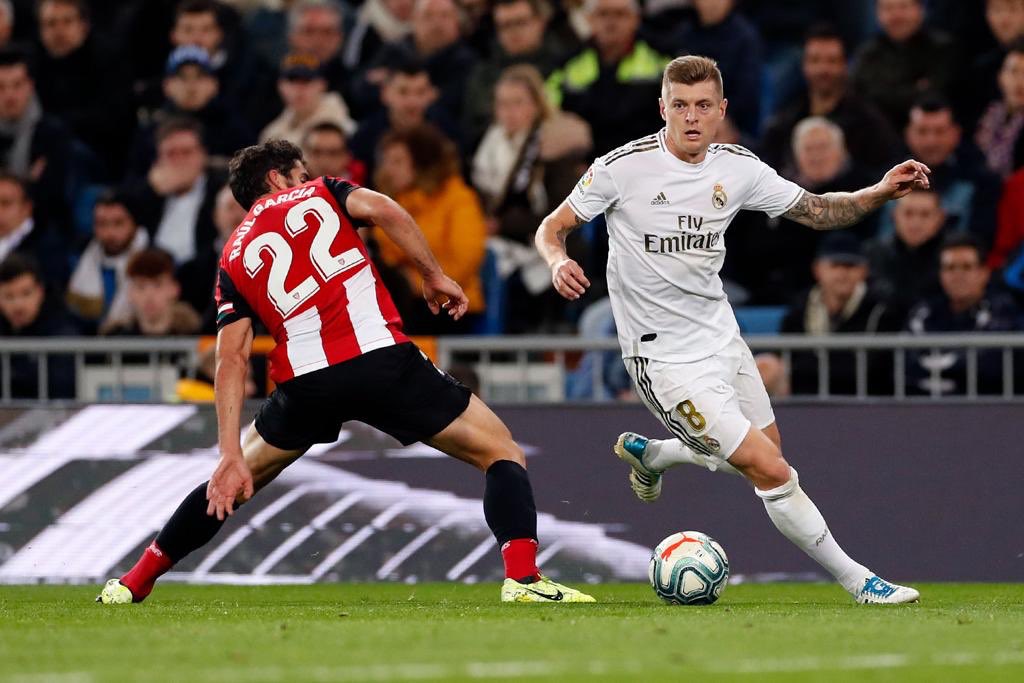 This means deals like that of Gareth Bale, KylianMbappe, ToniKroos, Luka Modric etc. would not be happening at Madrid this summer. A lot of Madrid stars were rumoured to be on their way out as Zinedine Zidane rejigs his squad. Players like Paul Pogba were believed would join the Real Madrid midfield so Modric can exit. There were even hints Kroos could move to the Premier League as the attacking setup at the Bernabeu is reworked. Bale was heavily linked with a move away from the club with various controversies. Mbappe was expected to leave Paris for Madrid and herald the switch to more athletic, energetic, counter-attacking football.
Apparently,
all this is history now as Madrid
have a 500 million pounds stadium redevelopment plan in the works. Even with reduced earnings, they reportedly only cut players' wages by around 20% to keep non-footballing staff. With the length of the pandemic, a lot of matchday and sponsorship revenue has been lost. This season could be scrapped, and a lot of changes would happen.
Welshman, Bale, who was widely expected to exit the club this summer, is expected to see off his contract – only two years left. Last summer a Chinese side Jiangsu were willing to take him, but Madrid plugged the plug on the deal.
Modric, Kroos, and Bale would have to find a way to make it work with other veterans, stars and youngsters for the next season, if there will be one.