KROOS IN TALKS WITH REAL MADRID
Recently, Real Madrid has been in talks with a number of players on their team in a bid to extend their contract and ensure that they remain at the team for a few more years.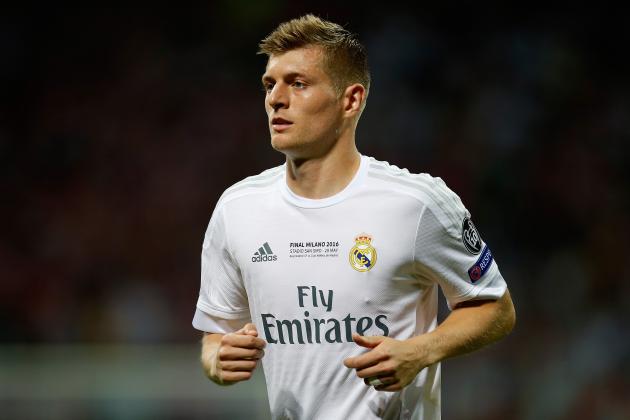 Not long ago, Real Madrid extended the contracts of Gareth Bale and Cristiano Ronaldo. This has also been extended to Toni Kroos as the player recently agreed to a contract extension of two years which will see him remain with the Zinedine Zidane's side until 2022.
His previous contract was set to expire in 2020. Toni Kroos agreed to a new two-year extended deal which comes on the heels of his consistency and sterling performances during matches in Real Madrid.
The German's new agreement with his club was confirmed by Real Madrid in an official statement which read thus,
"Real Madrid and Toni Kroos have come to an agreement on a contract extension which will see the player linked to the club until June 30, 2022. Toni Kroos will speak to the media tomorrow in the press room of the Santiago Bernabeu stadium."
Clubs such as Manchester City had hoped to make a move for Kroos when the transfer window opens in the summer but with this new deal, Real have now ensured he stays with them for the next six years.
Kroos on the other hand, is fast becoming a central figure with the Los Blancos having appeared in about 32 LA Liga matches for them last season, with 10 assists and featuring in 12 of their 13 UEFA Champions League games
This season has also seen a successful start for him as he currently matches his goal tally last season in La Liga and is also a key architect in the attacking segment of the Santiago Bernabeu's side.