CHAMPIONS LEAGUE: KROOS FEATURED AGAINST SHAKTHAR
German midfielder Toni Kroos was given a starting XI spot when his Real Madrid side welcomed Ukrainian giants Shakthar Donetsk to the Estadio Santiago Bernebeu in a Champions League Group F clash played on Wednesday.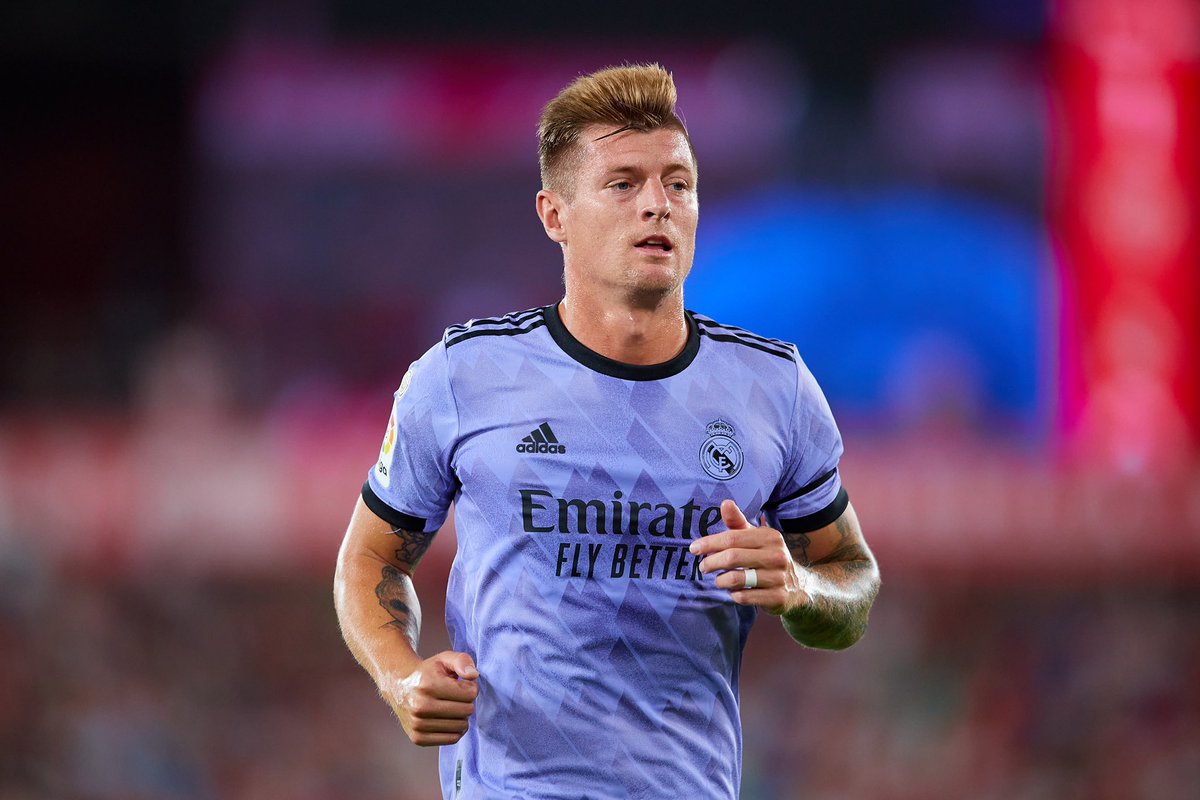 Toni Kroos was in the Real Madrid starting midfield for the aforementioned game alongside Uruguayan star Federico Valverde and Frenchman AurelienTchouameni. The former Bayern Munich star played the entire duration of the game.
German international Toni Kroos has been a regular in the Real Madrid starting XI in the last decade. He was an integral part of the Real Madrid midfield as they won the Champions League title last season thanks to the final win over Premier League side Liverpool. Brazilian international Vinicius Junior scored the winning goal to hand Real Madrid another Champions League title. The title win was made possible by the 1-0 win over Real Madrid.
Ukrainian side Shakthar Donetsk came into the Real Madrid game this game with an unbeaten record in Group F. Shakthar Donetsk had four points from their first two games. On their part, Real Madrid won their first two games in the group scoring five times without conceding any.
Vinicius Junior was the recipient of the winning goal in last season's Champions League final and he provided the second goal for Real Madrid on 28 minutes off the assist fromfellow Brazilian attacker Rodrygo Goes after the assist provider had given Real Madrid the lead on 13 minutes.OleksandrZubkov pulled a goal back for Shakthar six minutes from the half-time break and that was how it stayed until the end of the game.
ShaktharDonetsk lost their unbeaten Champions League record as a result of the 2-1 loss to Real Madrid, while the defending champions have the maximum of nine points from three games. Real have a five-point lead at the top of the group.